Caribbean Hideaway
Take a trip to the beautiful Caribbean and create your very own tropical hideaway by matching objects. Sail the high seas with your clan of bandits and recruit citizens to your village. Earn gold and fame to build the greatest pirate village of them all as you search the ocean blue for your kidnapped love, Ruby Barnacle! Yarrr!!
Manage your own island.
Pirate-themed adventure.
5 playable characters!
Game System Requirements:
OS:

10.5/OSX_10_4

CPU:

1.0 GHz

RAM:

256 MB

Hard Drive:

55 MB
Game Manager System Requirements:
Browser:

Safari 4.0 or later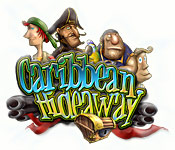 NEW299
The Big Fish Guarantee:
Quality tested and virus free.
No ads, no adware, no spyware.

Reviews at a Glance

Caribbean Hideaway
0
out of
5 (
0
Reviews
Review
)
Customer Reviews
AMAZING GAME
This is by far my favorite match 3 game...actually my fav. BFG. 100 fabulous levels, challenge increases with every level, comical story and characters, and it can be played over and over again. It's a never ending great time. Enjoy!
August 10, 2012
Yar Har Har! Skull Island is Mine!
What a great game -- wickedly tough, even frustrating on some levels, but entertainingly addictive at the same time. The Match 3 mechanic is unique -- you always have an icon on your cursor that you have to match on the board. Strategy and quickness are essential for ultimate success through 100 levels. Earn gold as you play, buy buildings to get power ups, buy building upgrades to strengthen them. Follow a cute Pirate story. You complete 1 of four Islands each time you finish the game. I certainly intend to finish all four of them. Yo! Off to build Scallywag Sands!
August 5, 2012
THEEE BEST Match 3 game EVER!
totally engaging, totally adorable with many cute little details and fun sound effect! i am not ashamed to say i have played this game through several times... i also keep looking for a sequel and wish BFG could forward the request to the Makers of this Game! Bravo! bravo! on-core!!
July 6, 2012
Caribbean Hideaway: Colorful and Creative Match 3 Game
Caribbean Hideaway had all those promising elements I love in Match 3 games, but having each TILE ICON attached to my cursor was more of a hand held feature than challenge for me. I mean, I understand concept adds challenge to game, but I simply like making my own decisions. I also play Match 3 games to get out of my head some. Aside from my personal preference, CH has so much more to appreciate! Great colorful graphics, challenge and good Storyline make CH a gem of a game here on Big Fish!
June 28, 2012
LOVE IT
Excellent game. Hours of entertainment.
January 14, 2012
Great challenge and great fun
An incredibly well put together M3 -- challenging levels (it took me hours and hours to finish levels 97-100) and probably the best story line I've seen in a computer game. Lots of fun, worth playing a bunch of times.
February 6, 2013
Now this is match 3 fun!
While I wouldn't say it's hard by any means, and maybe not even the most challenging of games, this is a lot of fun. I really liked that it wasn't just clicking rows of 3 over and over and there was more to do with each level. I think this is good fun for kids and adults and I decided pretty quick I wanted to own this one!
October 12, 2012
Best Game Ever...
Let me first start by saying that I am not a fan of match 3 games and usually Im bored to tears but I needed something new than the usual stuff I play as Im getting bored to tears of that genre so I bought this match 3 game as the daily deal. And its the best $2.99 I've ever spent. This is a unique take on match 3 games as you have to pick up and drop the matches all over the board to match them. Its highly addicting and it has goals for you to achieve each level as well. Sometimes you have to match all the tiles to clear the board, other times its a story piece, matching pirates, matching leaks etc but all the tasks you are given follow the storyline so it all makes sense. There are no voiceovers BUT the story is easy to read and if you like pirate games, you can probably figure out what happens anyways. Since you have different tasks, the pieces on the board change according to what you have to do. My only pet peeve would be the graphics aren't super quality like a newer game would be but it never interfered with the game itself for me. Its just for a long time, I thought I was matching feathers but as it turns out it was really swords! They looked like feathers~! Also all the tasks that ask you to match people, the people make different noises and its amusing. The soundtrack repeats but changes for each level. There is a really peaceful song that plays that I wish played more instead of the frantic track. I had to turn the music down a few times to concentrate but overall it didn't bother me. This game kept my interest because each level was something new. I also liked how building the town gave you special power ups and they were really helpful to the harder levels. It took me a long time to realize by matching pirates, you get a pirate who takes out part of your board. If you match an hourglass, it gives you more time back and if you match hammers, you get one to break a tile. As you go on you can add to these and make them stronger. It would have been nice in the beginning to realize if I had matched hourglasses I would have had more time and not died repeatedly but once I got used to this game it became about strategy and how to use the power ups and I was able to complete the entire game, playing a couple levels a day (there are 100) in about a month and I had a wonderful time doing it!!! Also, because of this game, I have begun to play more match 3 and although I can't find one exactly like this one, its still a great genre I overlooked. I wish the developers would release a follow up to this game or another theme with the same concept. This is one of the best games I own and I own a lot of games but I can't remember the last time I had so much fun playing a game before and I feel extremely accomplished for being able to beat all the levels and complete the entire game. Its one of those games, you just feel good about yourself after you've finished it and then wish it wasn't over. Cheers.
September 4, 2012
One of the best games ever
This Match 3 has it all, fun storyline that you will actually want to read, good graphics, great sound and music, and most of all heart pounding, just need to play one more level, game play. You will want to replay this one. The different game mechanic (make a match with the icon in hand) takes a bit to get used to, but give it the full demo time and you will be hooked. This game requires strategy for each level, and it even lets you decide what buildings to put up first (each gives you something valuable). It's a shame there is not an untimed mode, as it would open this game to so many others.
August 5, 2012
Great M3 Game!
Really enjoying this one.... It's sort of a combination of strategy/building games (with no time constraint) and Match 3 (with a time constraint ;). Caribbean Hideaway is different than most M3 in a couple of ways.... you replace one item with another to make matches. Also, to get your power-ups, you are building a village... and there is some strategy needed to do so. Do you build the one that gives you a power-up? Or do you build the one that employs more citizens so you earn more in taxes and have less gold stolen from your coffers? The challenge is just right also.... Not easy cheesy, but not "tear-your-hair-out" difficult either. Around level 30, it starts to get much more challenging. Also, unlike most M3 games, this one has a very engaging story. All in all, I highly recommend CH to all M3 lovers -- and even those who don't normally play M3 should give this one a try... ;) Enjoy!
July 26, 2012
The Apple logo is a trademark of Apple Computer, Inc.
The Windows logo is a trademark of Microsoft, Inc.