Caribbean Hideaway
Take a trip to the beautiful Caribbean and create your very own tropical hideaway by matching objects. Sail the high seas with your clan of bandits and recruit citizens to your village. Earn gold and fame to build the greatest pirate village of them all as you search the ocean blue for your kidnapped love, Ruby Barnacle! Yarrr!!
Manage your own island.
Pirate-themed adventure.
5 playable characters!
Game System Requirements:
OS:

10.5/OSX_10_4

CPU:

1.0 GHz

RAM:

256 MB

Hard Drive:

55 MB
Game Manager System Requirements:
Browser:

Safari 4.0 or later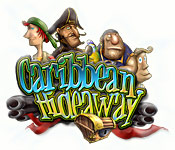 NEW299
The Big Fish Guarantee:
Quality tested and virus free.
No ads, no adware, no spyware.

Reviews at a Glance

Caribbean Hideaway
0
out of
5 (
0
Reviews
Review
)
Customer Reviews
Caribbean Hideaway
This is absolutely the best Match3 game I have played. The sound can be a bit annoying, but does not hinder the game in any way. Graphics are great. Level of challenge is great (although I did have to use helpful tips from LizzieK on some of the later games, Thank you Lizzie). I will play this over again, even with the frustration of the higher levels. I would highly recommend this game.
August 19, 2012
all time favorite matching game
This game is great. Cute icons. Each board is different. With experience points, you build your arsenal. Towards the end, boards are very difficult. If you lose on a board, it just lets you start again.You don't lose anything. Very long game. It would be great to have a sequel.
August 17, 2012
Hilarious and Challenging Match 3
You won't get bored matching tiles in this game! First off, the story is really imaginative, based on you rescuing the damsel held by the pirates and building/developing your island base. Before each level, there are a few lines about the characters and what you must do. Sounds boring, but the dialogue is hilarious! I liked that you couldn't continue if you failed a level; however, all levels can be completed. The powerups, upgrades, and money help you as the game goes on. Not only are you busy trying to develop your island and save the damsel but you also have to watch those pesky islanders who don't have jobs - they steal your gold!! Cute game and mostly likely will please you!
August 5, 2012
A Rollicking Good Time!
It's a quarter to two in the MORNING and I have to quit playing and get some sleep. I LOVE this game! The pirate story line is great, the characters are fun, and the play is challenging enough to make you think; my four-year-old son calls it my pirate game. A couple words of advice to anyone thinking about buying this game: 1) BUY IT! and 2) use your power ups because the levels get quite a bit more difficult as you progress. Shiver me timbers, this be a fun game an' ye should be playin' it!
July 30, 2012
My Fav and Best Match 3 ever!
Most match 3 get boring but this one does not! With the levels and the bonuses it is a lot of fun. I tried the game for the hour then purchased it right away as it is awesome! If you love Match 3 games with a twist then this is your game!!!
July 26, 2012
What a wonderful Match 3!
This is what I would call "having all the bells and whistles" for a match 3 game. Some other reviewers have mentioned that this is not a traditional match 3, but you have a certain tile on your cursor and you have to find a match for it. Each time you make a match, you swap the tile on your cursor for a new one. This requires strategies when you have to complete an objective on the board, and it has up to three different objectives at a time. There is a storybook and it progresses along each level. I like the humor of it. It also sort of gives you motivation for your tasks. You could choose not to read it though. The game has a variety of power-ups to go with the storyline. They are integrated with the pirate village you build on an island. The graphics are cute. The only defect is that the the pictures are of low resolution so the words in the story book and the background pictures of the boards seem faded. (I'm not sure if this only happens in a Mac version, which I used.) Otherwise, they go perfectly with the theme of the game. There are maybe two or three kinds of background music, based on the one-hour trial. I like the way that the music changes when switching to a new board and that some tiles are animated. Overall, it's a game close to perfection!
July 26, 2012
Arrrg!
This game is a unique style of match 3 that is so much fun. The storyline is better than most. This game is infinately replayable and a good length to boot. At the sale price of $2.99 it is a steal.
July 26, 2012
Fun Pirate-Themed Match 3 with Lots of Challenge
I downloaded Caribbean Hideaway when it showed up in my suggested games after I logged into BigFish and ended up buying it when I had just 2 minutes left of my hour trial. Honestly, I didn't even know about this game, so it pays sometimes to click on those game suggestions and check them out, because I'm surprised how much I liked this one. I didn't start out a Match 3 fan, but am quickly becoming one as I play more games like this one. As the other reviewers have said, it's a little different type of Match 3. Because your pointer picks up the symbol of the last symbols matched and the different goals involved in each session of matching, it makes for some interesting strategy, but not so much that it makes my head hurt! This is the first Match 3 I've played where I've put my thinking cap on. However, the game play is still relaxing not stressed. There is a timer, but also power-ups in the bottom right-hand corner which allow you to add time to your session, "break" stubborn tiles with your hammer and take all tiles of a certain symbol off the board. You can also buy cannonballs with the gold you earn and use them to explode targeted sections of the board. You build your very own pirate retreat with the gold coins you "earn" and one of the strategies is adding enough buildings to your retreat to keep your pirate citizens employed in jobs so they don't steal your gold! Hilarious pirate characters! Really cute graphics! The music is "piratey" and just so-so, but you don't need to listen to it to play. There may have been some voice-overs in the beginning, I don't remember. But for the most part, the storyline, as such, progresses along in your notebook in the bottom right-hand corner. All-in-all, a super fun combination of Match 3 and builder game that I highly recommend for Match 3 lovers looking for a little different twist!
December 9, 2012
Arrr... here be pirates!
I'm really glad I found this game last week - it's been the perfect game to play today since it's International Talk Like A Pirate Day! Super fun, nice graphics, good music. I'll be honest I haven't been reading the storey line, so I have no valid opinion on that. The way you make matches is different that most Match 3 games I've played, but I kind of like it better!
September 20, 2012
A better Match 3 Game but could have been even better
This is a fun match game that can be a bit of a challenge. I would have given it 3 1/2 stars. I enjoy it but the ranks you can rise and the buildings you can buy & built are completed 3/4 into the game. Then your just matching and earning gold & reputation points but have nothing to do with -no more buildings to build or higher ranks to go up. The matching method is different, the sound effects are fun and you'll need to use those power ups! If you like match 3s, you should try it.
July 26, 2012
The Apple logo is a trademark of Apple Computer, Inc.
The Windows logo is a trademark of Microsoft, Inc.