Lost in the City
After the first date with a charming girl named April, our hero wakes up alone in an unknown abandoned city after being drugged. He is trapped and believes this somehow involves April. Explore the city while trying to investigate how April is involved. Help the hero survive in an atmosphere of drama and suspense. Are you Lost in the City?
Breathtaking graphics
Unique mini-games
Survive in the abandoned city!
Game System Requirements:
OS:

10.4

CPU:

800 Mhz

RAM:

256 MB

Hard Drive:

89 MB
Game Manager System Requirements:
Browser:

Safari 4.0 or later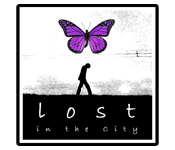 NEW299
The Big Fish Guarantee:
Quality tested and virus free.
No ads, no adware, no spyware.

Reviews at a Glance

Lost in the City
0
out of
5 (
0
Reviews
Review
)
Customer Reviews
Three Cheers for a developer trying something DIFFERENT!!!!
OK, This is a great one-off game. It's unlike anything I've played before and this will probably be true for you as well. It captures elements of Adventure, HO, and Puzzle but presents in a very different way. What is different about this? That's a hard question to answer. How 'bout this: comic strip like. There's nothing funny about this. What I mean is, each task you complete seems isolated, somehow...even though each one really does flow into the next. You accomplish something, you've completed that section, but it still leads you to another task to be accomplished in another "scene." It's comic-strip like in the sense that each scene stands alone even as it leads you to the next. This game lists chapters and there are 40. As for the story line: it progresses incrementally. I got chills as I played it because the subject matter is scary in an Orwellian way. There aren't monsters and goblins. The "set design" is spare and, with few exceptions, black and white. The coloration contributes to the "feel" of the game. I think you'll love it or hate it. I don't think you'll be indifferent. I suggest taking advantage of the free one hour trial. You'll experience all the elements of the game in that hour and you'll know if you're going to enjoy it or not. From what I can tell about gaming experts, they complain if the game is too short, yet make sure to announce that it took them only three hours to complete. I don't judge a game by its length and I don't try to rush to the finish line. I like to enjoy the game. (Hmm, I'm probably not really an expert.) I think this took me six hours? So experts will probably finish in two. :) Finally, about the point system which has drawn much criticism: Point earning is not central to the game. If you were to run out of points the game would be "over," but you're given the option to try again. The points you accrue can be used to buy hints and solutions, basically. I forgot this was an option and so didn't spend any points. I did lose points for errors. It's just another way of getting blocked for too many mis-clicks in any HOG. Aside from the "purchase" aspect, there is also a help button, referred to as an SOS button in the game. For me, the value of the points/score will be if I play this game again, I can measure my performance and accuracy by my point total at the end. Those who were "offended" by the point scoring system need to think outside the box a little. AND SO, Three cheers for a developer trying something different!!!
June 12, 2013
Another New Favorite!!
I loved this game!! For those who hate how short a standard version game is, you won't have this problem. I don't think there is a CE and it ran at about 40 chapters. There were times when the Hints weren't helpful and the graphics were great, but I've seen better. These are the only issues I have with this game. I hope another edition comes out soon!
July 12, 2013
Wow
I was very surprised how this game kept me wanting to play and with all the twists and turns made it exciting. The game gave me a good challenge and was worth playing. Out of all the many games I've played on Big Fish, this was my fav and hope to find more like it in the furture!
July 9, 2013
Worthy of First Review!
This is the first time I've wanted to write a review. I LOVED this game. Are the visuals fantastic, are the mini-games super challenging? No. BUT...the storyline, creepy imagery and music make up for all that, in my own opinion of course. This game was like a great book I could not put down and each time I thought it was at the end, it just kept going! I was definitely surprised by the length and detail of the story. Also, to comment on a previous review...considering the game is not THAT difficult, I don't believe you should worry about using all your "points/dollars" on hints. I never even came close to running out. So I'm assuming this person clicked the "SOS" for literally every item. I spent a couple on the "secrets" but I didn't feel I needed to, the story in the game was more than helpful enough and interesting. Highly reccommend this game!
April 7, 2013
The best!
this game had a really good plot and i'd recommend it in a heartbeat.
July 3, 2012
Couldn't Put It Down!
I rarely leave reviews but had to for this game. The game play is simple but that's not what this game is about - this one's all about the story. It sucked me in immediately and I couldn't put it down till I got to the end. It's very different from the usual game and quirky, but a great change of pace. A definite 'must have' if you like a good mystery. For the Sandra Bullock fans, I was reminded of 'The Net'. All around excellent game.
January 27, 2014
Most Intriguing Storyline Ever Played
Not gonna write a long, in-depth review...review title pretty much says it all. Very long game. Voice-overs would have been nice, IF done very well, so maybe best left alone, because WOW. This was the most intense, interesting, griping, original game I think I have ever played and I am a HOG/adventure expert, big-time. Been playing a few a week for years & years, and this one will stick out in my head as one of the best, forever. A true "hidden gem", IMHO.Know it won't be for everyone ; if you're just looking for flashy acting and superb graphics, look elsewhere. But I'm telling you, the graphics are good enough, and the story is so great, most won't care one bit! I LOVE great graphics myself, actually, and at first thought I would be dissapointed too. Till about 5 min in! Then...HOOKED. LOVED IT. Give it a trial run first and see if you feel as i did...totally sucked-in to this amazing game!
January 16, 2014
This is a dark interactive story type game
I loved this game as it is so different to the others out there and to be honest was jaded with all the same formulaic type IHOGs. I viewed this game as more of an long interactive type novel. But a warning for some. It is dark. I got so caught up in the story it left me, after I had finished, a bit shaken. But in hindsight not many stories do that to me and to have the ending it did, actually made me rate it more highly. If you are not into the story and won't read it, then this game isn't for you as the actual H O scenes and other stuff probably would bore you as it is a bit older. But I would urge those that like darker stories to give it a try. But it needs more than 30 mins of demo time, as it did take me a while to get hooked. This game surprised me on two levels - I don't like dark stories particularly and plots/stories about 80% of the time I don't bother with and usually skip them. I eagerly awaited a sequel and while I wouldn't say the sequel was 'bright and cheery' it did address concerns that this original game was too dark. But I felt by doing that it had lost some of the specialness/uniqueness that this had. I think this is a love/hate game. But give it a try and you may be like me, surprised you like it. For the story I give it an A For the Hidden object scenes I give it a B- For the overall 'feel' game experience, I'd give it a very good solid B+++
November 19, 2011
not a usual adventure or HOG
It is difficult to classify "Lost in the City", since it has aspects of a hidden object or adventure game, but doesn't quite fulfill the expectations of either genre. The biggest appeal of "Lost in the City" is certainly the plot: It is like reading an interactive novel (so there is LOTS of reading involved). You are stranded in an abandoned city, repeatedly drugged and in search of your girlfriend as well as the truth about this city. To move forward in the plot, you have to search scenes and find objects. As a hidden object game, this game is a disappointment, though, since many of the elements are rather easy to find - and there is never a long list of objects either. Visually, the game could be better - at the one side, the city images and rooms look in a way "realistic" and believable; on the other side, they are too grainy and unclear. However, if you like to be immersed in a plot (which not a lot of HOGs manage) and if you like dark and slightly disturbing plot lines, this is the game to go for! It is fun that you can influence the plot - you have to select where to go next (you lose points if you select the wrong location) or whom to believe in critical situations, and many of the search-scenes are timed (for example, if you don't find certain objects before your time is out, you die). There are two modes: regular, and easy. But even in the regular mode this game is maneagable. The little games in between are from very easy to more challenging - however, there is a lot of repetition (I don't know how many times I had to pick a lock). Throughout the game, you collect money-points which you can use in the menu to "buy" secrets, extra mini-games and information - this is great! The game has also a good length - so you get several hours for your money. The story totally got me interested - but as I said, you shouldn't expect an adventure or classical hidden object game when playing this. If you like, however, more complex plot lines and reading (even during a game), then this is totally the game you should go for - very unusual. I played it several times and enjoyed it each time - I especially like the "solution" to the whole plot. But if you usually skip reading long texts, skip this game. Not to be recommended for kids.
March 21, 2012
From Mastodon To Elephant Circus
BASED ON FULL HOUR DEMO Evolution in its starkest form can be seen in the monumental changes we witness everyday in the world of electronics. So. Imagine a hot thick demitasse of scalding Turkish coffee ? bitter, potent, dangerous, exotic. Now imagine a chilled , heavily sweetened mocha frappe ? light, frothy, refreshing. Even so, you will be unprepared for the stellar distances between the Elephant Games of today and this 2009 offering. As you?d expect, this game suffers badly from the antique graphics. They are grainy, fuzzy, ugly. In my least favourite artistic style (I call it 20th Century Dumpster). Worse still, the hidden objects, and there are 100s of them, are often tiny. And yet still, I really enjoyed this game. In fact, I am delighted by it. It?s secret is that the game does not fit any HOPA mould. It is a very different experience. It is more like reading an animated, interactive graphic novel (comic book) ? or possibly a riddle book. Which you occasionally get to contribute to. The story is different, well told, with the complexities, plot twists and gradual enlightenment of a true novel. The novel is interrupted by the gameplay, not the other way around. Nevertheless, there is a lot to do in every scene, but you are given precise instructions all the time. Every action is controlled. After the first few ?tutorial? chapters, you follow a fairly straightforward formula. Read one page of the story, (memorizing what hints you can for later in the chapter) which is illustrated by sketches. This will activate a scene ? later on you will learn how to use the map, which requires you to figure out where you should go next. A variety of tasks will be given to you, and usually include some of multiple objects, a list, a bunch of silhouettes, a couple of easy puzzles, maybe a riddle or two. Often you get no more than a vague clue as to what to do next. There are a large number of pictorial puzzles, and a number of the line up the rings type. Everything you collect has a purpose and will be used inside that room. At the finish of each chapter, you will find the map that allows you to travel to your next destination. If that sounds a lot, I?ve got another surprise, there are 34 chapters! Luckily, there is a relaxed, untimed mode as well as the timed one. Both modes accumulate (or subtract) points by your actions. The very best success this game has is the edgy atmosphere, helped along by grungy art and freaky music. It brings to mind games like F.A.C.E.S. or Nocturnal: Boston Nightfall. Perhaps the solution to the conundrum of how Elephant Games ever came to be the developer of such a different game from their well known glamorous style today, lies in the credits ? Elephant Games South Studios.
November 20, 2013