Lost in the City
After the first date with a charming girl named April, our hero wakes up alone in an unknown abandoned city after being drugged. He is trapped and believes this somehow involves April. Explore the city while trying to investigate how April is involved. Help the hero survive in an atmosphere of drama and suspense. Are you Lost in the City?
Breathtaking graphics
Unique mini-games
Survive in the abandoned city!
Game System Requirements:
OS:

10.4

CPU:

800 Mhz

RAM:

256 MB

Hard Drive:

89 MB
Game Manager System Requirements:
Browser:

Safari 4.0 or later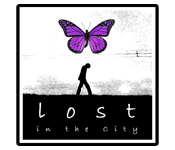 NEW299
The Big Fish Guarantee:
Quality tested and virus free.
No ads, no adware, no spyware.

Reviews at a Glance

Lost in the City
0
out of
5 (
0
Reviews
Review
)
Customer Reviews
This is a dark interactive story type game
I loved this game as it is so different to the others out there and to be honest was jaded with all the same formulaic type IHOGs. I viewed this game as more of an long interactive type novel. But a warning for some. It is dark. I got so caught up in the story it left me, after I had finished, a bit shaken. But in hindsight not many stories do that to me and to have the ending it did, actually made me rate it more highly. If you are not into the story and won't read it, then this game isn't for you as the actual H O scenes and other stuff probably would bore you as it is a bit older. But I would urge those that like darker stories to give it a try. But it needs more than 30 mins of demo time, as it did take me a while to get hooked. This game surprised me on two levels - I don't like dark stories particularly and plots/stories about 80% of the time I don't bother with and usually skip them. I eagerly awaited a sequel and while I wouldn't say the sequel was 'bright and cheery' it did address concerns that this original game was too dark. But I felt by doing that it had lost some of the specialness/uniqueness that this had. I think this is a love/hate game. But give it a try and you may be like me, surprised you like it. For the story I give it an A For the Hidden object scenes I give it a B- For the overall 'feel' game experience, I'd give it a very good solid B+++
November 19, 2011
not a usual adventure or HOG
It is difficult to classify "Lost in the City", since it has aspects of a hidden object or adventure game, but doesn't quite fulfill the expectations of either genre. The biggest appeal of "Lost in the City" is certainly the plot: It is like reading an interactive novel (so there is LOTS of reading involved). You are stranded in an abandoned city, repeatedly drugged and in search of your girlfriend as well as the truth about this city. To move forward in the plot, you have to search scenes and find objects. As a hidden object game, this game is a disappointment, though, since many of the elements are rather easy to find - and there is never a long list of objects either. Visually, the game could be better - at the one side, the city images and rooms look in a way "realistic" and believable; on the other side, they are too grainy and unclear. However, if you like to be immersed in a plot (which not a lot of HOGs manage) and if you like dark and slightly disturbing plot lines, this is the game to go for! It is fun that you can influence the plot - you have to select where to go next (you lose points if you select the wrong location) or whom to believe in critical situations, and many of the search-scenes are timed (for example, if you don't find certain objects before your time is out, you die). There are two modes: regular, and easy. But even in the regular mode this game is maneagable. The little games in between are from very easy to more challenging - however, there is a lot of repetition (I don't know how many times I had to pick a lock). Throughout the game, you collect money-points which you can use in the menu to "buy" secrets, extra mini-games and information - this is great! The game has also a good length - so you get several hours for your money. The story totally got me interested - but as I said, you shouldn't expect an adventure or classical hidden object game when playing this. If you like, however, more complex plot lines and reading (even during a game), then this is totally the game you should go for - very unusual. I played it several times and enjoyed it each time - I especially like the "solution" to the whole plot. But if you usually skip reading long texts, skip this game. Not to be recommended for kids.
March 21, 2012
From Mastodon To Elephant Circus
BASED ON FULL HOUR DEMO Evolution in its starkest form can be seen in the monumental changes we witness everyday in the world of electronics. So. Imagine a hot thick demitasse of scalding Turkish coffee ? bitter, potent, dangerous, exotic. Now imagine a chilled , heavily sweetened mocha frappe ? light, frothy, refreshing. Even so, you will be unprepared for the stellar distances between the Elephant Games of today and this 2009 offering. As you?d expect, this game suffers badly from the antique graphics. They are grainy, fuzzy, ugly. In my least favourite artistic style (I call it 20th Century Dumpster). Worse still, the hidden objects, and there are 100s of them, are often tiny. And yet still, I really enjoyed this game. In fact, I am delighted by it. It?s secret is that the game does not fit any HOPA mould. It is a very different experience. It is more like reading an animated, interactive graphic novel (comic book) ? or possibly a riddle book. Which you occasionally get to contribute to. The story is different, well told, with the complexities, plot twists and gradual enlightenment of a true novel. The novel is interrupted by the gameplay, not the other way around. Nevertheless, there is a lot to do in every scene, but you are given precise instructions all the time. Every action is controlled. After the first few ?tutorial? chapters, you follow a fairly straightforward formula. Read one page of the story, (memorizing what hints you can for later in the chapter) which is illustrated by sketches. This will activate a scene ? later on you will learn how to use the map, which requires you to figure out where you should go next. A variety of tasks will be given to you, and usually include some of multiple objects, a list, a bunch of silhouettes, a couple of easy puzzles, maybe a riddle or two. Often you get no more than a vague clue as to what to do next. There are a large number of pictorial puzzles, and a number of the line up the rings type. Everything you collect has a purpose and will be used inside that room. At the finish of each chapter, you will find the map that allows you to travel to your next destination. If that sounds a lot, I?ve got another surprise, there are 34 chapters! Luckily, there is a relaxed, untimed mode as well as the timed one. Both modes accumulate (or subtract) points by your actions. The very best success this game has is the edgy atmosphere, helped along by grungy art and freaky music. It brings to mind games like F.A.C.E.S. or Nocturnal: Boston Nightfall. Perhaps the solution to the conundrum of how Elephant Games ever came to be the developer of such a different game from their well known glamorous style today, lies in the credits ? Elephant Games South Studios.
November 20, 2013
Better than I expected!
I wasn't sure if I was going to like this game, but I really wanted to try something different. I'm so glad I did. I downloaded the trial version based on reviews and got so caught up in the story that I couldn't stop playing. I would have given the storyline 5 stars except I thought it ended rather too abruptly. I thought a more satisfactory ending could have been achieved. A few reviewers have complained about the graphics, but I thought the hazy, gritty scenes contributed to the feel of urban decay. I only skipped the lock picking puzzles and played the rest of them. That's saying a lot, since I am not a fan of puzzles. There were no real HO scenes, just finding useful items as you progress through the story. Yes, the story is dark and you have to shoot a gun at objects and a person. If this bothers you, don't even go there. At times I had to stop and take a breather just to clear my head, but I was always compelled to come back. Nothing was hard or overly challenging. The most obvious answer is the correct one. I died once while trying to over-analyze the solution. I say again, go with the obvious answer and you will be right every time. This game is not for everyone, but definitely for those who want something a little different in their gameplay. I totally recommend this!
December 5, 2012
MYSTIFYING AND WEIRD BUT IN A GOOD WAY
SUMMARY: This has got to be one of the weirdest games I?ve ever played. I felt like I fell down a deep pit with no way out. The best puzzles and minigames came toward the very end. But on the way there, I had trouble following the surreal story (or was it just a dream). STORY: You are drugged and wake up on a vacant building and must find clues to secure your freedom. But everytime you find a clue and think freedom is around the corner, you find out differently. PROS: - you can read through the dialogue at your own pace. - there is a magnifier - HOS ? there are small items hidden behind other objects and there are a few dark or shadowy spots, which is where the magnifier comes in handy - artwork establishes the atmosphere, which is mostly desolate and mysterious - replayable as objects appear in different places. Levels can be replayed. - at the end of the game, you can go to the secret store and buy things - usually concept art, something usually found only in CEs. CONS: - Hint system takes a minute to recharge and the seconds are counted down. - Timed mode is quite short on time. - Puzzles appear to be too repetitive. You will need to decide whether this is your cup of tea, since the storyline is somewhat mystifying. I would have liked to see a version of the last puzzles earlier in the game to spice it up.
September 29, 2013
Give it a try
A very different, enjoyable game. Not really able to classify it as a HO or adventure. More of a "quest". This is one you have to demo. I loved it and its' sequel.
May 28, 2013
Strange but Compelling Game Sets an Eerie Mood
This is one of the strangest HOG/adventure type games I've played. It puts out a kind of eerie mood that grabs hold of you. The dark storyline's probably not for everyone, but I found it to be an interesting change of pace. The downsides are the graphics are rather blurry - a magnifying glass option helps you find things. The puzzles were not very challenging,and they became repetitive by the end. The biggest selling point is the storyline about a man who searches for his abducted girlfriend in a ruined city. The tableaus for each of the HOG scenes were strangely creepy and many were beautiful in a way that's hard to describe.
May 1, 2013
Love it or Hate it
I really liked this game. It was very creepy and desolate themed. Its a little different than the usual hidden object games, and that is why I liked it. I feel its a "love it or hate it" type game. Very interesting story, and I felt immersed in the world that was created.
October 23, 2012
Good game worth the time
The plot makes this game good and I recommend it.
December 9, 2012
Disappointing, But Has Potential
I was intrigued when I first downloaded the demo, which enticed me enough to buy it. This game is interesting as it plays as essentially two different games: a first half and a second half. I was initially intrigued because the game plays as a "Saw" like HOG / Adventure, but halfway though the game the tone switches from Adventure to Science Fiction. I think some games could have pulled this off, but I believe this game falls quite short of that. If the developers had extended the story of the first half, and delved more into character and environmental development, the game would have progressed in a better direction. But I digress. Here are basic pros and cons of this game: The Good: - Intriguing hook with beginning story and different type of HOG - Good music (but repetitive) - Good ending The Bad: - Poor visuals are even made worse when using the magnifying glass to enhance HO scenes. Some objects do not look like what you would expect and / or are hidden in bizarre areas. - Some grammatical errors. While this only happens about three times by my count, it was enough to notice and begs into the quality of a game. - Lengthy game. While this is something that should be great, I found that, near the 3/4 mark of the game, I just wanted it to end. But no. There was more. Then more. Then more. The game dragged. And not in a good way. - Puzzle scenes are very easy, unoriginal, and repetitive. The game consists of basically only pictures to reassemble or unlock another door / vault by moving three or more rings. Seriously. And to make matters worse, you can purchase the privilege of redoing these puzzles in the home menu. Bottom Line: The game has great potential, but drags incessantly. The story is VERY convoluted, divided into seemingly two parts, introduces characters in strange ways and, overall, needs work. The game almost plays as a working draft. Not worth paying the money to buy, but may be worth a purchase with a credit / free game if you have one and were intrigued with the demo. Rating: 2.5 / 5
October 24, 2012
The Apple logo is a trademark of Apple Computer, Inc.
The Windows logo is a trademark of Microsoft, Inc.