The Inquisitor
Take on the role of Tobias, a young and inquisitive monk, as you search for the truth in order to save a remote village! Not only does Tobias know the supposed witch accused of bringing disaster to the village, but he was once madly in love with her. Take off into the Middle Ages and use your Hidden Object skills in The Inquisitor, a timeless journey filled with mystery and intrigue.
Immersive atmosphere
Magical gameplay
Save the village!
Game System Requirements:
OS:

Windows XP/Vista/7/8

CPU:

1.0 GHz

RAM:

512 MB

DirectX:

8.1

Hard Drive:

209 MB
Game Manager System Requirements:
Browser:

Internet Explorer 7 or later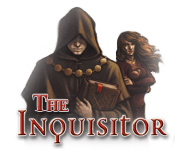 NEW299
The Big Fish Guarantee:
Quality tested and virus free.
No ads, no adware, no spyware.

Reviews at a Glance

The Inquisitor
0
out of
5 (
0
Reviews
Review
)
Customer Reviews
Better to read the book, unfortunately...
Based on a good novel this should've been a winner but is not. 7 chapters each the same design: Start with long cutscene, quite some reading (no voiceover). Then many HOS & they're unattractive, faded, miniscule: hard! Next some Spot-the-Differences, also hard. E.g. find tiny crack in wood or a blade of grass--seriously. Finally, do 2 or 3 inventory tasks or assemble a torn note. Repeat... Hardly any puzzles, although the ending one is quite fine but tricky. *No skips allowed on anything!* And, a punitive misclick penalty & super slow hint recharge. Positives are the nice main graphics & lovely music. At chapter 5, I gave up & used walkthrough to finish, just to find out how story ends (good ending). Don't know what the devs were thinking? For me, the game was not fun.
February 26, 2012
Promising, but Lacking
The story line held some promise, but didn't play out well in the end, and the game play tended to go from one extreme to another. (Ridiculously Easy to Stupidly Difficult) HOS's were sometimes doable in under a minute, as everything was clearly visible and set apart from other objects, while the next HOS was enough to make you go blind. Worse, the same HOS scene was often repeated, and you were then looking for the exact same items - again. Scenery didn't vary much, and the graphics weren't as good as they could have been. The areas to explore were very limited, as well. I found the game was actually short by the clock, but it felt like forever to play, simply because it was repetitive and tedious. I'm not in the habit of giving bad reviews, but I honestly have to say I would not recommend this game.
February 25, 2012
A bit too Long
There was too much reading and less playing for my taste. The hidden object play was okay, but the scenes were a little on the boring side. I didn't like that there was no SKIP button on the mini games. When I came across the tile game in Chapter 7, I gave up and deleted the game from my computer.
February 22, 2012
waste of money
I should have played the trail first and saved my money. Played for a little while and quit.
August 23, 2012
Pleh....Should have left it a graphic fiction
This is a game that cannot decide if it is a game or a digest of the book, with a few poor puzzles and a whole lot of horrible (IMHO) and hard to see, junk jumbles of HOS. The only good thing about the game in my opinion is the written copy with it's lovely illustration work. I looked at it out of curiousity because someone who objected to occult or witchy games said this was a game where for once the witch gets burned. I won't be playing the game past this oh so boring and tedious game, so I will never know wich whitch is made toast. I don't think this game is worth it at ANY price.
March 5, 2012
Read the book, forget the game.
Adapted from "Der Inquisitor", a novel by Wolfgang Hohlbein's, the famous and prolific german writer, father of Indiana Jones and the author of many other captivating works of literature, the game faithfully follows the original storyline. Starting with a simple yet exhaustive -and lengthy- scripted intro admirably written and well translated, augmented with sketches hand-drawn by a talented artist, the game offers the promise of a compelling adventure. Just a promise.....for nothing in it comes anywhere near the high standard of the novel. Mediocrity reigns all throughout. The adventure is reduced to its simplest expression. Actions come one at a time, require no metal effort, not even providing a minimum of excitement. Exploring the few locales at will is out of the question due to the omnipresent linearity. All scenes are low quality photos, some of them not entirely unpleasant [the forest or the cabin], but most terribly dull and uninspiring. But the worst is yet to come The HO Scenes the slipshod kind and near impossible; some object are just blobs without any definite shape; others are utterly invisible. Most are irrelevant to the story like a juniper sprig [how on earth do they expect us to actually know what a juniper sprig looks like ??] well hidden in a tree of same color, or a thin white thread that's supposed to be a necklace stuck again a whitish wall, or even a fishing net in a place where there is nothing to fish ...uuuhhh !!!! The sluggish hint system does help but takes time to re-up. And after 3 misclicks the cursor goes beserk for a few seconds, a feature I have always criticized because a game is supposed to provide fun, not frustration and irritation, by letting players click as much as they like if they want to, especially when there is only 1 Mode. Now the minigames/puzzles: 7 "Find the differences" [between 10 and 18] ; 5 "lock puzzles" [always the same]; a "slider"; 2 "jigsaw", a couple of other things. Puzzles can neither be skipped nor exited. 7 uninteresting chapters, too many cutscenes, no challenge whatsoever, no wonder I quit after 24 mns of the demo. My recommendation ? Buy the book.
January 14, 2012
Not a thing I liked about this one.
This would have to be the worst game that I have played and there was not one thing that I liked about it. The plot - after the first few minutes - who cares - not interested. The dialogue was far too much - at the beginning of each chapter reading, reading, reading, boring, boring, boring, at the begining of each hidden object scene which seemed very few and far between, reading, reading - boring, boring. The music, not that I paid too much attention to it, I think was O.K. The graphics dark, dingy and unclear, the hidden objects very hard to find in amongst the gloom and also are rather small making them even more difficult to find. The puzzles - what puzzles. There were only a few find the differences that I found but as I only went as far as chapter 4 before I gave up. It showed no signs of improving. My advice - don't waste your money, not impressed.
January 7, 2013
sorry game
this game was terrible. There was no good story plot don't waste your money
December 10, 2011
Ugly
This time period is sick, twisted and ugly. How could anyone use such a depraved and evil time for entertainment purposes??
February 26, 2012