Mystery P.I.: The London Caper
Step into the shoes of the world famous Mystery P.I., who's been hired to track down the stolen Crown Jewels. Search intriguing London settings and find thousands of Hidden Objects to solve this curious caper. If you return the jewels to the Royal Family you'll receive a generous reward and even more fame! But hurry — you have only 17 hours before the ransom is due, in Mystery P.I. – The London Caper!
Explore beautiful London
Multiple minigames
Find the stolen jewels!
Game System Requirements:
OS:

Windows XP/Vista/7/8

CPU:

1.0 GHz

RAM:

512 MB

DirectX:

8.0

Hard Drive:

43 MB
Game Manager System Requirements:
Browser:

Internet Explorer 7 or later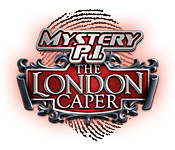 NEW299
The Big Fish Guarantee:
Quality tested and virus free.
No ads, no adware, no spyware.

Reviews at a Glance

Mystery P.I.: The London Caper
0
out of
5 (
0
Reviews
Review
)
Customer Reviews
Mystery P.I.: The London Caper
10
10
An excellent game
A more classical type of Hidden Object Game, but different enough that I was quickly addicted to it. Lovely graphics and smooth control. There is some interaction with items and mildly cryptic clues that had me chuckling a few times. There are additional items to search for that unlock two other game modes, and increase points. After each group of locations there is a mini-game. This is a long game and the first I've sampled in the Mystery P.I. series. I will definitely be trying the others.
April 14, 2012
Great graphics and fairly challenging
I really enjoy this game because the graphics are so good. The story line is OK. It is fun to see the different places in London. I wish they had a few more locations. But overall very fun.
February 1, 2012
An Excellent Game!
This is a wonderful hidden object game. There are 25 levels, so it's a game you can really spend time on and is well worth the cost. The objects in each scene of London are skillfully hidden, but the art work is very clear and easy to see. To play the game, you find hidden objects in an average of four to five scenes at each level. At the end of the level there is a mini-game such as Match 3, Jigsaw puzzles, Find the Differences, etc. When you solve the mini game you receive a clue, and when you finish all 25 levels, you need to use all the clues you've collected to solve a final puzzle about who stole the crown jewels. You get extra points for quickly clicking on more than one object. There are also "bonus" hidden objects in each new scene. If you find all 25 handcuffs you get an extra million points. Every new scene also has a key and a crown. The object is to find all 25 of each of these in order to play the "Unlimited" hidden object part of the game and Match 3 Bonus Game. After you finish all 25 levels, you can click on each scene and find every one of the hidden objects in that scene. I'm a real hidden object game fan, so this game is perfect for me!
July 25, 2013
Loved the graphics!
I'm from England, so appreciated some of the great scenery. I wish some of the scenes didn't make it look so dirty, but I guess you need lots of rubbish in order to find hidden objects, lol. Lots of fun!
October 8, 2012
EXCITING HOG
I have to say this is one of my favorite games to play. I have always loved everything British. This game takes you through different scenes in London and the HO'S were really awesome too. As for the mini games these were also fun enough to keep me playing, When I finished the first time it asked me if I wanted to play again with different HO's. The mini games weren't too hard but really fun to play.
December 22, 2012
I have fun time
good fro brine game is fun to play I will give 4 stare 's
December 8, 2013
Recover the Crown Jewels in London!
You are playing as a Private Investigator in London to find the Crown Jewels. Right, you say to yourself, how do I go about doing that. Self says right back to you....well...it's like this ... You are given "x" number of areas to go to and locate items. This generally runs from 2 to start up to 7 as you level up (that's as many as I had seen in one area). In each location, you play an HOG (hidden object game) where you find everything on a list of items given to you. Once you find everything on that list, you move on to another location and another HOG. ALSO, in each location you search in, you need to (well, I guess you don't really NEED to) find a key, a crown and a pair of handcuffs. Finding these in all the locations will allow you to play a mini game when all the items in all the locations are found. What I liked most about this game: You could play on a "relaxed" untimed mode. You could set the options to have "unlimited" hints. I despise games where you have to earn hints and won't purchase them on general principle (mine). The mini games. Unique, innovative and always fun. At the start of each location, I would look for the handcuffs, crown and key first before anything else because I wanted to be assured of playing all the mini games. That's what I really LOVED about this game the most - the mini games. I'm really not all that into sooooo many HOGs and this game is nothing BUT HOGs, so I'm a little on the fence about purchasing it. I have never played a Mystery P.I. game before so maybe I should try another 1 or 2 before I make up my mind. In the meantime, I encourage everyone who loves a good mystery (although I really didn't see where this story was going), loves HOGs and/or mini games to give this game a try. It's a very fast free hour demo. Go on, find the hidden sleuth inside you. Happy Gaming!
August 7, 2014
Part of one of the best hidden object series out there
I really do love the Mystery P.I. Series of games. If you're looking to do a game that is strictly about hidden objects, look no further. This is not a hidden object adventure game. All of the Mystery P.I. games are very similar in that you have a storyline giving you an excuse to search for clues in a bunch of scenes. For each clue you find you will do several hidden object scenes followed by a puzzle that ultimately gives you the clue. At the end of the game you will use these clues to figure out the mystery laid out for you in the storyline. For what they are these games are very well done. The graphics are very crisp and clear- you won't be agonizing over finding an object that looks nothing like what its supposed to. I guarantee if you have to use a hint you will kick yourself for not finding the object you were looking for. Speaking of hints they are very helpful. When you use a hint you will see a sparkly area right around the object you are looking for. Nothing vague at all. While the game is timed, you really do have more than enough time to finish. If you prefer no limit at all, you do have that option. This series entry in particular was very good. Although the puzzles between hidden object scenes are very easy, they are at least varied somewhat, which has not been the case in all of these games. This is a fantastic game for hidden object lovers who just want to entertain themselves without having to think too hard. Although scenes do repeat, there are a lot of them and I feel there's enough variety to keep your interest. I like this game as well as the other two I own, and would not hesitate to buy another one in this series.
August 19, 2012
ALL THE HOS YOU COULD ASK FOR
All Mystery P.I. games are the same. They contain HOS after HOS with puzzles coming after each level is completed; there are 25 levels. The number of HOS varies with each level. Completing the puzzle after each level earns you a clue which you use at the end of the game to solve the mystery. Collecting certain items, in this case crowns and keys, during the game, totaling 25, opens up the unlimited play at the end. There are two types of unlimited play available. One is a return to all the HOS to pick out all the hidden objects in each scene. The other is playing 25 Match 3 games. I like the puzzle at the end to solve the mystery. It makes a good ending to the game. I can't say that there is any storyline to these games and there is no rhyme or or reason to the ending puzzle, but it is still fun. This game is long, particularly if you play all the unlimited games available. Not really challenging, but keeps your HO skills honed.
December 18, 2013
Boring
This one is for die-hard HOS fans, who want only hidden objects in their game. You are given a choice of 3 or more scenes (e.g. Hyde Park, Covent Gardens, Omnibus), you pick one, and look for the hidden objects on the list. Your reward is an object that's a clue. Between each level there are easy mini-games; they weren't much more interesting than the game. By level 8, I had lost interest, and didn't care if the mystery was solved or not. There is no adventure or storyline such as other HOS games (e.g. Mystery Trackers: Black Isle) have. I lost interest in this game fast. That said, the graphics are excellent, .and the objects to find were clear--no guessing as to whether something is, say, a bird or an airplane. Some objects were small, but I'm old, and my eyes are having a hard time seeing small things. None were ridiculously tiny, and by either leaning close or tilting the monitor, I could make them out. Recommended for die-hard HOS fans and very beginners to the genre.
June 14, 2012