The Fifth Gate
Brace yourself for a world of magic and potions in The Fifth Gate, a gripping Time Management game! Eden is trapped in the gardens; her only hope of returning home is restoring the gardens and unlocking five magical gates. Plants are growing, pests are coming, potions need to be made, and it's your job to help Eden tackle them all before time runs out! Can you bring the gardens back to life and free Eden?
Game System Requirements:
OS:

Windows XP/Vista/7/8

CPU:

1.2 GHz

RAM:

1024 MB

DirectX:

9.0

Hard Drive:

77 MB
Game Manager System Requirements:
Browser:

Internet Explorer 7 or later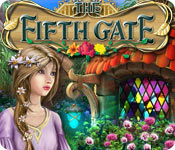 NEW299
The Big Fish Guarantee:
Quality tested and virus free.
No ads, no adware, no spyware.

Reviews at a Glance

The Fifth Gate
0
out of
5 (
0
Reviews
Review
)
Customer Reviews
A Game I Keep Replaying
I do not really enjoy the rush around, serving others drinks and whatnot type games. This game starts out nice and easy so you can learn how best to grow your plants. Making potions was a nice break from the rushing to water, harvest, and save plants from evil bugs. There is strategy involved such as how many of which plants and which upgrades are more helpful/important. I absolutely love this game as it is different from most time management or strategy games I have played.
November 21, 2011
Wonderful Clicking-Garden Game
I would recommend Fifth Gate to anyone who likes rapid clicking in the garden, similar to Magic Farm. Even though I don't get a pet dragon to train, I have a preference for Fifth Gate more because of its graphics, potions and quests (unlike Magic Farm, I find the quests aren't ..silly). Fifth Gate is currently my favourite time management game. Highlights: * Astonishing graphics and beauty in the garden * Storyline * Good upgrades and portions possibilities to earn money and to upgrade the garden. Advanced levels get magic portions to use in the game as power ups. * Includes trophy room. Nyeh (Room for improvements or preferences): * A pet to upgrade like in Magic Farm would be nice... there isn't one here. Complaints: * Time "constraint" on quests, even in expert mode, were rather too easy.
April 23, 2013
Superb.
Similar to "Magic Farm", you build a garden with various plants, water, and kill pests. You're tasked with making potions composed of different types of plants, and growing X amount of a specific flower to move to the next level. There are superplants which help with the pest control and provide units of water as you progress. Lots of fun! The graphics are stunning - music is very nice and sound effects great. A winner!
March 3, 2013
The Fifth Gate
I absolutely Love this game. The Fifth Gate got me hooked on time management and I haven't looked back sense.
April 17, 2012
I loved it. very beautiful
I really like this game, keep playing it over and over. Gorgeous colors.
June 9, 2012
Enchanted Flower Gardening
Beautiful flower gardening game very similar in basic gameplay to Magic Farm, but with more beautiful graphics and music and terrific design overall. I was nervous about buying this game without a trial version, but it looked so good that I bought it anyway and found it ran perfectly under Windows 7 with the most recent Flash installation as of Dec. 2013. The visuals and atmosphere of all of the flower gardens were beautiful and the gameplay was a lot of fun. You use your harvested blooms to create various potions to sell or give to Morgana in exchange for new plants or special items, and you can upgrade water fountains, storage areas, and later build pedestals so you can cast spells. You can also plant special types of helper flowers that can provide extra water, help capture garden pests, or make plants bloom faster. The plot is very light but the faery Morgana is frequently very amusing when requesting you to create exotic potions for her for various reasons. This was by far my favorite of the magical gardening games (and I would easily select it as my current favorite game of all categories if not for Aerie: Spirit of the Forest). I wish the same developers had created many sequels to The Fifth Gate! If they did I would happily buy them all.
December 21, 2013
Tycoon meets Farming game
This game is neither Tycoon nor Farming, but a fun combination of the two. You start a day, then water plants and harvest flowers when they pop up. At the end of the day, you create potions to sell (or sell individual blossoms, which gets you less money but more room in your basket). You manage your water supply and complete quests throughout the levels. The storyline is plausible but a bit lacking, but the graphics are absolutely gorgeous. If you like this game, you'll also like Magic Farm, which has very similar elements, but slightly different gameplay for managing your garden. The Fifth Gate gives you the chance to complete quests in "Expert" time, which can be quite challenging. It also gives you additional, interesting flower types to help manage the frenzied clicking that happens at higher levels - flowers that harvest everything around you and flowers that freeze all the bugs attacking your plants. The only draw-back was that it seemed a bit short and light on plot compared to Magic Farm.
November 29, 2011
Nice game
I love Magic Farm, its pretty much my favorite game of all time and this is a tarted up not so quirky version of that. The graphics are nice, but its not terribly long. Worth the credit though. I've played it many times.
February 2, 2012
Great concept, but too easy.
Despite the fact that this game is repetitive, it's engaging and fun. A great way to kill a few hours at the risk of your clicking finger getting a cramp. :P The downfall of this game, and it's a big on, is simply that it is too easy. It is virtually impossible to fail a day, there are no challenge modes or differentiation between easy/hard modes. You just click away, and while it's fun, there is really no pressure to succeed because you have to be terrible to fail. Replay value is ok, storyline is passable, and the graphics are quite pretty. If you are looking for something to increase your reflexes, or, like I said, a way to kill a few hours with little though, give this game a try. It's definitely worth it at the Game of the Day price, or even with a coupon, but past that, play the demo for yourself, see how far you get, and remember - it doesn't get any harder at all!
February 20, 2012
HATED IT
This game made no sense to me. I played about three rounds before I said this is too dumb.
June 23, 2013