The Lost Kingdom Prophecy
Help Serena save the Kingdom of Rosefal and keep the dreaded Prophecy from happening in The Lost Kingdom Prophecy! The evil wizard, Balaak, has appeared and is determined to destroy Rosefal! Serena and her friends team up to go on a mind-blowing adventure and save the entire world from tragedy. Dive into this Hidden Object game and become a hero, today!
Immersive atmosphere
Fantastic gameplay
Save the Kingdom of Rosefal!
Game System Requirements:
OS:

Windows XP/Vista/7/8

CPU:

800 Mhz

RAM:

512 MB

DirectX:

9.1

Hard Drive:

38 MB
Game Manager System Requirements:
Browser:

Internet Explorer 7 or later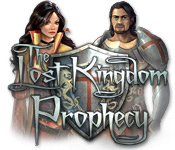 NEW299
The Big Fish Guarantee:
Quality tested and virus free.
No ads, no adware, no spyware.

Reviews at a Glance

The Lost Kingdom Prophecy
0
out of
5 (
0
Reviews
Review
)
Customer Reviews
The Lost Kingdom Prophecy
12
12
One of the best!
I love this game and I've played it more than any game I've bought off the site. To get it for this price is a huge boon. At least try it ...
January 30, 2013
USE YOUR POWER-UPS!!!!
I'm not the fastest person against the timer (BTW, click on that hourglass whenever, wherever you see it but as long as you use your power-ups particularly the hatchet and bomb# then you should honestly have no problem #except for the VERY LAST level of the game# beating every level. I only had to repeat 2 levels out of the ENTIRE GAME!!!! For me, THAT'S a miracle. The 1st lost level was because I FORGOT to use my power-up and the 2nd lost level #which I only had to repeat doing once because I paid attention to the hourglass popping up on the tiles -- 2 of them# is a bear to beat. Unlike most other timed Match3 games, the power-ups become available rather quickly PARTICULARLY if you look at the little pictures next to each power-up -- a mace, a star, a book, etc. as that'll inform you which tiles you may need to go after most often in order to continue the level. The stones can only be gotten rid of with the bomb so you need to go after whatever picture is next to that bomb more often in order to make said power-up useful quicker than the other power-up tiles. I have to say #other than the Montezuma games# this is one of the few TIMED #yes, this games DOES have a relaxed version) games that I actually enjoyed playing.
February 7, 2013
This game is AWESOME
I just finished the game and loved it and now I am going back to play it again. This was a great combination of match 3 and hidden objects.
February 10, 2013
Great go to game!
I love this game and play it a lot between new games. Recommend you try it out. Also have "The Lost Inca Prophecy" but its the same game different story.
October 19, 2014
One of my fall-back games!
This is a game I return to over and over again. I love to play the group dynamic with the multiple-shape layout--it's so much fun to find the groupings and explode them! The HOGs are fun, too. As a Match-3 type game, the plot is sort of simplistic, but it has good graphics and is a lot of fun to play. This is one game I never remove from my game manager.
April 8, 2014
No Timer
Wow a match game without the timer. One of a few match 3 games. It has some hidden object which I like but a little hard to find. But I was just so happy not having to try to beat the clock that I liked it.
April 28, 2012
Great Options for a Match 3 Game!
I rated this game 4 out of 5 stars. It's not the usual M3 game. Right off, you have options as to how you want to play. Game Geometry lets you select the shape of the matches you make. You can choose from hexagons; hexagons and squares; or just squares. Next, you can select the type of match 3 you want to use: Groups, lets you make matches by clicking on icons that are in numbers of 3 or more. The more icons grouped together, the higher the score. Chains allows you to put your cursor over three or more icons and keep dragging the mouse to matching icons to make them explode. The longer the chain the higher the score. Swap mode is the typical M3 method most are used to. Swap an adjacent matching icon to make your groups of three to get them off the borad. The final mode is Change. it allows you to swap icons anywhere on the board. When you've cleared a board, a special piece of a token is placed at the top of the board. You get it to the bottom to release it. When all the pieces of token are gathered, there are hidden object mini games that you play. The premise is to gather all the token pieces and put the Guardian areas around the kingdom back together. They were abandoned by the people. Evil lurks in the kingdom and with the Guardians will once more help the people of the kingdom if the people reassemble their special places. It's a pretty tame M3 game. You can select from a timed mode, which has a very generous amount of time allotted to complete each level; or untimed, which has all the aspects of timed without the clock. The powerups are pretty easy to understand. Some games use icons that don't really give you a clue as to their use. This game offers 4 powerups that are easy to understand, use and repower. There is a very annoying power lion in the lower left corner of each game board. When you've exploded a certain number of icons on the board, this metallic lion spits out multiple bursts that destroy random icons on the board. It's annoying, because by randomly removing icons, it sometimes spoils your ability to remove a large number on your own. I wish, if they come out with another version that they let the players choose when they need to use these explosive bursts. Overall, it's fun and relaxing. I'm glad I purchased it!
March 1, 2013
It was okay
Not great, not awful. It was okay. Didn't care much for the matching icons. They are kind of dark, and the whole board is kind of dark. Not something I wanted to look at for a long period of time. It also seemed to take forever to accomplish anything, so the storyline got lost. I couldn't force myself to stick with it for the whole hour, so maybe that makes a difference.
March 2, 2012
IT QUICKLY CHANGED INTO BORING
I thought how nice, HOS and Match Three. But you are doing the same thing over and over until you get to the next level. Which I did, and then it was the same old thing. The challenge does not get harder. Good for the price and a rainy day.
January 30, 2013
THIS IS NOT A HOG
Regardless of what the description of the game says, this is not a HO game. It is 99,9% a Match 3 game. So if you don't particularly care for Match 3 games, which I don't, then don't get this game. If it had been described as a Match 3 game correctly, I would never have purchased it. There are 4 chapters with a total of 96 Match 3 games and only 16, if that, HO games. There is one scene for each chapter and each chapter has 4 HO puzzles played on each scene. These are the kind of HO where you have to find the pieces of each item and then place the item. And there are only 4 items for each HO puzzle. Compare this to 96 Match 3 games and you can see where the game is totally misrepresented. Within the Match 3 puzzles, you have the choice of 4 ways to play and 3 different choices in the pattern of the game tiles. I can't even begin to imagine how many Match 3 puzzles this would end up to be if you played the whole game under each available option, which is the choice you have once you get through it the first time. This game was very, very long the first time through, so I could imagine you could spend weeks or months playing all the options. I'm not a big fan of Match 3 games and I'm not really good at them. But my skill certainly improved playing this game to the end. I am a glutton for punishment. I started out in the timed mode, but had to quit and start under a new player name when I found out it was a Match 3 game that I am slow at. If you are a Match 3 fan, this game is for you. But I kind of resented the fact that the game was misrepresented. And since I'm not a good judge of Match 3 games, these two reasons are why I gave it a low rating and no recommendaton.
December 17, 2013