Big Fish Games presents the
Popcap

collection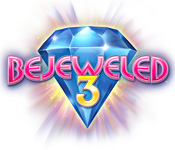 The biggest, brightest Bejeweled ever! Discover all-new ways to play the worlds #1 puzzle game. Find your perfect match with 8 breathtaking game modes that meet all your moods ease into Classic Bejeweled for cascades of fun, journey through 40 challenging Quest puzzles, charge into the electrifying Lightning for non-stop action, and tailor your experience in Zen for a revolutionary new way to relax.
Learn More


Find the missing chess pieces!
Track down the Stolen Gold!
Plant your garden to stop zombies!
The forever favorite gets a facelift.
Leap into ball-blasting action!
Thrilling Aztec-themed puzzle action!
A fabulous action puzzle!
It's classic Monopoly fun!
Find the stolen Crown Jewels!
Break up a counterfeiting ring!
Seek and find the Forgotten Dynasty!


Find the most expensive gem ever known.
Help Lex battle through books!
Escape from the cruise ship!
Find The Secret Caribbean Treasure!
The original game of strategy and world domination!

Find the clues, solve the Vegas Heist!
Find the New York Fortune!
Adventure in the briney deep!
Solve the mystery and find the ticket!
Find the missing Hollywood blockbuster!
It's your life – where do you want to go?
Zap hordes of banana-hungry bugs!
Make it to the top of the food chain.
Find a Way to Escape Rosecliff Island!
Venice is sinking! Save the city!
Achieve total victory in this all-time favorite naval battle game!
Find the clues to your lost identity!
Spellbinding fun for all ages!
Lovable, Sliding-Puzzle fun!
Experience your ultimate vacation!
Search for clues to Escape Whisper Valley!
Can you feed the bookworm?
Fulfill a writer's dream!