Big Fish Games presents the
NevoSoft

collection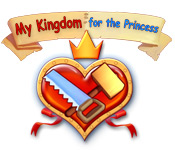 A terrible tornado has been turned the kingdom upside down! The beautiful Princess Helen must return to her sick father, King Olgert, but the roads are in ruins, the hamlets are destroyed, and a hungry dragon circles the skies above. Rebuild the empire from the ground up and fix the destroyed towns. Help the brave and noble knight, Arthur, restore the land using your Time Management talents in My Kingdom for the Princess!
Learn More
Start a service for lost princesses and find your one and only!
It's time to rebuild the kingdom!


Join Jack and Etain as you embark on the journey of a lifetime!

Hidden Objects be everywhere, matey!
Ancient Egyptian magic resurfaces anew.
A stylish and fashionable game.
Stay alive and Escape from Lost Island!
Travel through time on a rescue mission!
Overcome every challenge and you'll solve the mystery.
A beautiful and captivating match game.
Find your missing friend!

Help Abigail save the Kingdom!
Build a global network of resorts!
Piece together Sandra's past!
The world of magic faces a new threat!
Help save a missing little girl!
It's time to get your hands dirty!
Solve Tinseltown`s latest mystery.

Embark on an amazing journey.

Search the abandoned estate— if you dare!
Explore the abandoned amusement park!
Stop the Global Vegetable Crisis!
Discover the secrets at Malgrey Castle!
Build your very own beach resort!
Discover the secrets of Nikola Tesla!
Help Laura acquire six sacred keys.
Win the ice cream inheritance war.
Choose a road to go: adventure, puzzle or action.
Use hypnosis to investigate a mysterious disappearance!
Solve the mystery of the Dragon Prince!