Big Fish Games presents the
NevoSoft

collection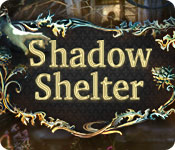 You have been hired as a private investigator to search for the missing heir to an old estate in Scotland. You might not expect to find anyone in an abandoned manor, but that would be a dangerous assumption! The house has a life hidden away from the eyes of a novice. Spirits and ghosts have long occupied the space within its walls and they will only let you into their dominion if you're willing to play by their rules!
Learn More
Start a service for lost princesses and find your one and only!

Join Jack and Etain as you embark on the journey of a lifetime!
It's time to rebuild the kingdom!
Earn the hand of a beautiful princess!
Build your very own beach resort!

Win the ice cream inheritance war.
Stop the Global Vegetable Crisis!
Discover the secrets at Malgrey Castle!
Help Laura acquire six sacred keys.
It's time to get your hands dirty!

A beautiful and captivating match game.
Find your missing friend!
Build a global network of resorts!
Stay alive and Escape from Lost Island!
Discover the secrets of Nikola Tesla!
Hidden Objects be everywhere, matey!
Ancient Egyptian magic resurfaces anew.
A stylish and fashionable game.

Explore the abandoned amusement park!

Help Abigail save the Kingdom!
Piece together Sandra's past!
Help save a missing little girl!
Solve Tinseltown`s latest mystery.
Embark on an amazing journey.

Solve the mystery of the Dragon Prince!
The world of magic faces a new threat!
Travel through time on a rescue mission!
Overcome every challenge and you'll solve the mystery.
Choose a road to go: adventure, puzzle or action.
Use hypnosis to investigate a mysterious disappearance!