Big Fish Games presents the
Nickelodeon

collection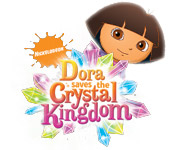 A Greedy King has stolen the crystals that give color to the Crystal Kingdom and without your help the Kingdom will be rendered monochrome! Dora and Boots travel into a storybook, rendering aid to their new friend Allie, helping her save the Crystal Kingdom and they need your help!
Learn More
Go on a boardwalk adventure.
SpongeBob is back for two times the fun!
Learning and playing meets fun!
Help Swiper find a missing baby fox!

Soak up five-star feeding fun!
A prehistoric mix of fun!
Help Carrie wrangle the camp kids.
Learn Spanish, math, and music from Dora!
Master SpongeBob Typing from A to Sea!
Shout "Bingo" with Dora and friends!


Virtually travel the world!
Help Dora through a snow adventure!
Teach toddlers and have fun.


Journey across the ocean floor.
Spend a wonderful day with a puppy!
Help Otis find his barnyard friends!
Explore the land of the dinosaurs!
Break the elephants` spell!
Bubble bursting, SpongeBob style!
The battle depends on you!
Spongey Adventure Under the Sea!

Explore the world of iCarly!



Get ready for high-flying family fun!
Match the beats of 80s hits!