Big Fish Games presents the
Educational Initiatives Group, Inc.

collection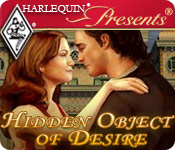 Allie`s on a quest to find some breaking news in the Kingdom of Adamas, but must now choose between her friend`s well-being and true love! The bachelor Prince of Aristo is the most enchanting man she has ever met, but she must fend off his charming advances long enough to figure out what is going on. Help Allie find valuable clues in Harlequin Presents: Hidden Object of Desire, an exciting Hidden Object game.
Please note: the included free Harlequin novel contains romantic themes.
Learn More

Discover secrets within a royal building.
Scour original battlefields for clues.
Uncover the Forbidden City!
Find The Crown of Thorns!
Join Claire on a Hidden Mystery!
Go on board the infamous Titanic!
Help Charles save lost souls!
Investigate the rumors of witchcraft!
Get tips from our Strategy Guide!

Uncover the Truth of King Tut's Tomb!
Where is the Truth Hidden?
Compete to be Foodville`s top chef.
Run the craziest race of your life!

Become a rock lord in the music biz.
Go on an exciting pirate adventure!
Join Charlie in finding the Lost Island.
Dive in to a mystery adventure.
Get tips from our Strategy Guide!