Big Fish Games presents the
HipSoft LLC

collection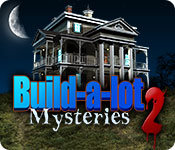 Elizabeth needs help dealing with her eccentric family and you're just the person for the job!

Discover each of the hidden clues to unlock the mysterious secrets of the Graves family. Find the clues to unlock each town's secret. Unravel the mystery as you build, buy and flip houses for big profits!

It won't take long to discover that some family secrets simply can't stay buried forever.
Learn More

Build a booming town in the hit sequel.
Protect the town from fire-breathing dragons!
Help growing towns generate clean power!
Flip houses for big profits!
The Queen requires your building skills!
A fun, phrase solving puzzler!
Flip letters for word-making fun!
Get ready for some spine-tingling fun!
Match gems to keep your customers happy!
Get ready to show what you know!
Make a mint in the Euro housing market!


Scale the knowledge ladder today.
Get ready for some out-of-this-world fun!

Enthralling poker-style puzzle game.
Build the world your way... one neighborhood at a time!