Big Fish Games presents the
HipSoft LLC

collection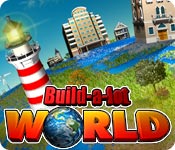 It's a great big world and there's lots of building to do! In Build-a-lot World, you'll earn big profits and great rewards as you build your way across the globe!


Open your toolbox now for:
Learn More
Find the clues to unlock each town's secret!
Get ready for some spine-tingling fun!
Flip houses for big profits!
Flip letters for word-making fun!
Build a booming town in the hit sequel.


Help growing towns generate clean power!
A fun, phrase solving puzzler!
Protect the town from fire-breathing dragons!
The Queen requires your building skills!
Scale the knowledge ladder today.
Get ready to show what you know!
Who makes words the fastest?
Make a mint in the Euro housing market!


Match gems to keep your customers happy!
Enthralling poker-style puzzle game.
Get ready for some out-of-this-world fun!