2009 Customer Favorites
Play your way through the most popular games of 2009 free. Try before you buy!
#1 Hit Game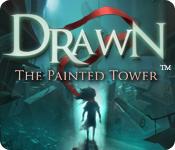 Drawn: The Painted Tower
Enter the world of Drawn. Explore the Painted Tower and unravel its mysteries on your quest to save the hope of the kingdom. Can you reach the top of the tower?
More 2009 Customer Favorites
KEY
= New Game

= Popular

= Collector's Edition