Valentine's Day Games
Spread the love or kiss and make up as you play our free collection of Valentine's Day Games. Try before you buy!
#1 Hit Game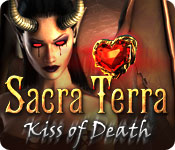 Sacra Terra: Kiss of Death
Experience a story about love so strong, it can overcome the most powerful evil! Explore visually stunning mystical dimensions and rescue your fiance!