Holiday Games
Play Christmas Games, Easter Games, Halloween Games, and more! Stay in the spirit all year as you play free Holiday Games. Try before you buy!
#1 Hit Game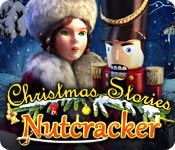 Christmas Stories: Nutcracker
A classic Christmas tale tail, with a whole new twist! Help the Nutcracker rescue the princess from the evil Rat King!