Point & Click Games
Play free Point & Click Games as you quest through amazing adventures and mysterious mazes. Try before you buy!
#1 Hit Game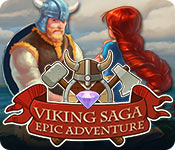 Viking Saga: Epic Adventure
Go on an epic adventure around the globe in the name of love! Visit 4 continents and test your skills by completing 40+ cleverly designed levels!