Love & Romance Games
Get in the mood for love as you play free Love & Romance Games. Try before you buy!
#1 Hit Game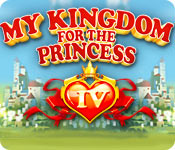 My Kingdom for the Princess IV
Princesses have a tendency to be kidnapped, and a service for lost royals is in high demand. Start your own Lost Princesses Agency and find your one and only!