Brain Teaser Games
Exercise your brain with riddles and puzzles as you play free Brain Teaser Games. Try before you buy!
#1 Hit Game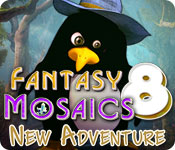 Fantasy Mosaics 8: New Adventure
Embark on a new adventure into the world of color mosaics as you explore a fantasy forest full of wonders and amazing discoveries.