Tower Defense Games
Use strategy to shield your castle from invading armies as you play free Tower Defense Games. Try before you buy!
#1 Hit Game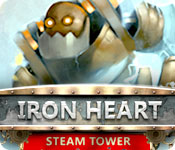 Iron Heart: Steam Tower
Hordes of invaders are emerging from the bowels of the earth to enslave the people of the surface. Prove your mettle in a storm of fire and steam!